Beach apartment is at a great spot – just a few steps from the beautiful Makarska beach and promenade. Drink your morning coffee on the terrace overlooking the city and the sea. The Apartment is located just 10 minutes from the city center, and there are several shops, beach bars and restaurants close by. Come and enjoy your vacation in Makarska!
Address:                                                                      GPS data:
Kralja Petra Krešimira IV 66
HR- 21 300 Makarska
Hrvatska / Croatia
Latitude: 43°18'03.35″N
Longitude 17°00'45.00″E
Elevation: 10 m
BEACH APARTMENT
Third floor, east-south orientation, two bedrooms, kitchen, dining room and living room, bathroom, TV, separate entrance, 2 minutes from the beach, parking available in front of the building or at a parking facility 100 meters away.
CONTACT US
To make a reservation for this apartment via phone, please call +385915369566 or email your reservation to rosanda@baskovic.com. Please add the dates of your stay, your full name, contact phone number or email address as well as the number of adults and children in your group.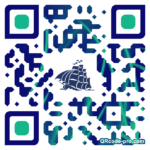 Owner: Mrs. Rosanda Žarnić
GSM:    +385915369566
e-mail: rosanda@baskovic.com